Congratulations Racers and thank you to our amazing families, friends, volunteers, sponsors and medical/marshals for keeping the Rally rolling! Year 29 is in the books. We wish everyone safe and happy miles in your endeavors and we'll see you next year for Rally #30!



2018 XC Results



The 2018 Raccoon Rally is on our doorsteps featuring the longest running Mountain Bike Race in the region in the demanding mountains of the Allegany National Forest.



Allegany State Park plays host to one of the longest standing traditions in cycling in Western New York drawing competitors from several surrounding states. The Raccoon Rally offers cyclists and families one of the most picturesque and memorable quad busting days of cycling action annually. Over the years the Rally continues to evolve delivering a cycling tradition to thousands of participants. Thank you for supporting this long standing event and we look forward to another great 2018!

For 2018 Sunday's

Cross Country Mountain Bike Race

once again blasts off and finishes at the top of the mountain/Summit area in Red House at 10am utilizing most of the Art Roscoe Trail System and Thunder Run Singletrack. Novice, Beginner, Sport & Expert classes battle it out for awards and prizes in several age groups. There's a course for every level of mountian biker at the Raccoon Rally. First 250 entrants receive a Raccoon Rally Finishers Keychain!
Free Kids Races round out the Sunday action followed by the awards ceremony and raffle up at the Summit Area as well. Race-day registration is welcome. Registration/number pickup opens at 8am at the Summit Area warming hut. Rain or shine.
XC Race Start Times


Expert 10am




Sport 10:10am




Beginner & Novice 10:15am


Free kids races (for the little tykes) around 1pm prior to
awards ceremony around the grassy ski lodge


Course Descritptions:




Novice-first time on a race course and want to give it a whirl Novice is for you! A trek around Sweetwater Trail means beautifully slow or speedy with a bit of rolling descending and climbing to get those legs moving.




Beginner: Sweetwater, Christian & Leonard Run means rolling hills with no technical single track. A great distance to challenge all levels of riders as you put the hammer down.




Sport: Same as beginner course plus you get the pleasure of Ridge Run and the 3-mile section of Thunder Run Single Track with a HELLO climbing 2-mile finish on Patterson Trail.




Expert: The cream of the crop racers complete the Sport course plus do a 2nd lap minus the top three loops of Sweetwater, Christian & Leonard for the 2nd time around. Two visits on Thunder Run Single Track means it's business time and two-times up Patterson climb demand monster strength and endurnace.


Saturday's Traditional Road Event: For 2018 there will not be a road event. Focusing on Sunday's XC races are the priority for this year. Thank you.

Awards to the following age groups M/F in Beginner, Sport & Expert divisions:
U14, 15-19, 20-29, 30-39, 40-49, 50-59, 60+ M/F. Cash to top 5 experts. Awards to top 5 Novice M/F. Classes may be combined if less than 3 in each category.
Post-race awards ceremony, picnic lunch and door prizes.



XC Course Map

.

Lodging: The Summit Area in Red House is home base for the Rally. Several cabin rentals are available as well as hundreds more throughout the Park within a few miles of all the Park's activities. Booking is through the Park directly at www.reserveamerica.com or by contacting Allegany State Park directly. Tent camping is not permitted at the Raccoon Rally grounds. We suggest you book cabins well in advance for every weekend at the Park is action packed.
Camp Allegany (the historical Rally site) is no longer used for the Raccoon Rally. Parking on Park roadways is not prohibited. No exceptions, Police enforced. Please park in designated lots and feel free to utilize Stone Tower Rd. for Sunday's activities if needed.

Pre-register to get the early rates or come down on race-day to enter. No-one will be turned away to compete. Helmets mandatory for all participants. The Raccoon Rally is sanctioned by North American Cycle Sport. Licences are not required nor do additional charges apply for any competitors.
Event promoters and Park Management work very closely making this a challenging, fun & safe weekend of challenging cycling for all participants. Events may be delayed due to lightning or severe storms. There will not be a road event on Saturday for 2018.
The Raccoon Rally helps support the Allegany Nordic Ski Patrol and the Western New York Mountain Bicycling Association.
Are you a local company looking to sponsor/support the Raccoon Rally contact us today: heartrateupinfo@yahoo.com
2018 Threads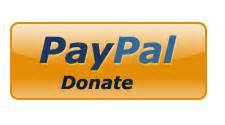 Help support the Raccoon Rally
We would like to send a HUGE THANK YOU to our amazing local shops that sponsor the Annual Raccoon Rally. Your support helps pave the way for this annual event and keeps the wheels turning for hundreds of cyclists throught the year. Year 29 of the Rally! Let's keep it strong!!! Support your local shops, buy local and stop in for repairs/service and thank them for being part of the cycling community and its race scene.
The 2018 Raccoon Rally is going to knock your cycling socks off.