Congratulations Cyclists!
Weather was amazing and a fun & challenging weekend was had.
Thank you participants, volunteers, sponsors & spectators for helping keep the Raccoon Rally an annual destination. Enjoy the Park and we'll see you next year!
XC Race Results
The 2017 Raccoon Rally will soon be on our doorsteps featuring to days of cycling action in the demanding mountains of the Allegany National Forest.



Allegany State Park plays host to one of the longest standing traditions in cycling in Western New York drawing competitors from several surrounding states. The Raccoon Rally offers cyclists and families one of the most picturesque and memorable quad busting days of cycling action annually.

Saturday's

Gran Fondo

Road Race/Tour kicks off the weekend on the rolling hills surrounding Allegany State Park with the first group rolling out at 9am. Starting down near Red House Lake several groups complete 25, 50 or 75-mile courses around the Park's 25-mile loop of rolling hills and serene backdrops. Sound fun yet? We are thrilled to host riders from several surrounding states that come to hammer the hills on this world-class venue proving fitness levels will surely be tested. New for 2017 is the 3-lap course for category racers and teams that are out to get the most of thier training. The 2-lap event is equally as challenging promising all that your quads can dish out. Our 1-lap event is perfect for any rider or family looking to test their abilities in this amazing venue. Familes welcome. Yellow line rule in effect. All Gran Fondo participants registered by June 2nd receive a 2017 Raccoon Rally Finishers Medal at completion. Park Police provide support at all intersections and one feed station on the course provides hydration and fruit. Post-event picnic at Beehunter Shelter near the start after the Gran Fondo. Rain or shine.
Start times: 9am 3-lap, 9:30am 2-lap, 9:35am 1-lap. Each 25-Mile lap starts & finishes at the registration area where parking & refreshments are served.
Licenses not required. Helments mandatory. Race-day Registration and sign-in opens at 8am near the Red House Beach parking area. Look for signs/event flags. Race-day registration is welcome. 25-Mile $30, 50-Mile $35, 75-Mile $45. Event t-shirts for sale as they last on event weekend.


Course Maps

.

Sunday's

Cross Country Mountain Bike Race

starts and finishes at the Summit area in Red House at 10am utilizing most of the Art Roscoe Trail System and Thunder Run Singletrack. Novice, Beginner, Sport & Expert classes battle it out for awards and prizes in several age groups and skill levels. There's a course for every level of mountian biker at the Rally and the course features an elimination of the mile of mud and Bova downhill used in the past. 2017 Raccoon Rally Finishers Medals to all participants as they cross the finish line if pre-registered by June 2nd.
Free Kids Races round out the Sunday action followed by the awards ceremony and raffle up at the Summit Area as well. Race-day registration is welcome. Registration/number pickup opens at 8am at the Summit Area warming hut. Rain or shine. Thunder/lightning would cause a delayed start.


XC Course Map

.

Lodging: The Summit Area in Red House is home base for the Rally. Several cabin rentals are available as well as hundreds more throughout the Park within a few miles of all the Park's activities. Booking is through the Park directly at www.reserveamerica.com or by contacting Allegany State Park directly. Tent camping is not permitted at the Raccoon Rally grounds. We suggest you book cabins well in advance for every weekend at the Park is action packed.
Camp Allegany (the historical Rally site) is no longer used for the Raccoon Rally. Parking on Park roadways is not prohibited. No exceptions, Police enforced. Please park in designated lots and feel free to utilize Stone Tower Rd. for Sunday's activities if needed.

Pre-register to get the early rates or come down on race-day to enter. No-one will be turned away to compete. Helmets mandatory for all participants.
Event promote and Park Management work very closely making this a fun, safe weekend of challenging cycling for all participants. Events may be delayed due to lightning or severe storms.
The Raccoon Rally helps support the Allegany Nordic Ski Patrol and the Western New York Mountain Bicycling Association.

Gran Fondo profile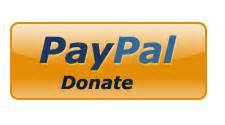 Help support the Raccoon Rally
The 2017 Raccoon Rally is going to knock your cycling socks off.