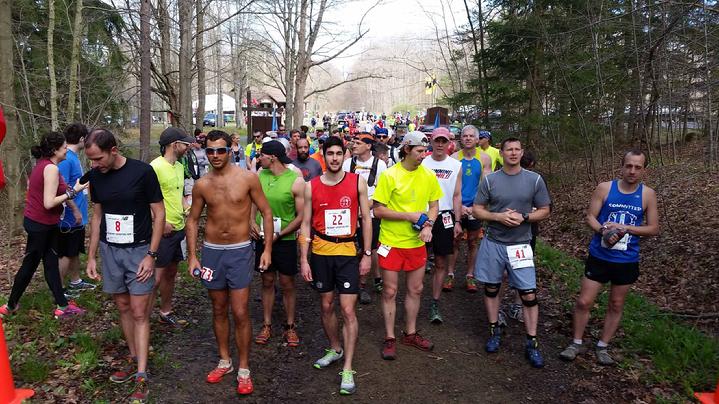 2016 Long Course Start Group
-Allegany Adventure Run 2016-

Congratulations runners!
Thank you for helping keep the AAR the annual trail-running
kickoff in Western New York.
Hundreds of runners descended on perfect spring conditions.



We are proud to continue to provide this wonderful tradition and challenging series of distances at reasonable entry rates. Tremendous thanks to our wonderful Volunteers, Ski Patrollers and Sponsors for helping keep this annual tradition a destination for all guests.




2016 Winners Circle

27K
Gerald Llimos 1:42:14
Christine Reynolds 2:19:34
Masters: Jim Mollosky 1:45:34, Sue Flavin 2:33:23

13K
Tim Reetz 56:24
Megan Lee 1:06:03
Masters: Nate Chadvella 58:17m Denise Straub 1:16:48

6K
Gavin McPherson 22:33
Rosie Cooper 23:10
Masters: Richard Zifra 25:06, Mariann Kahle 26:43

Full results shortly at

www.buffalorunners.com

under the results tab
The 27K distance is part of the Eastern Grip Series



Thank you for coming and we'll see you next year!




St