The Hammer dropped in Ellicottville during the Annual 6 Hours of Power endurance mountain bike race!

Overall Solo Male Dennis Baldwin-Ellicottville Bike & Bean 6 Laps 6:00:08
Overall Solo Female Bonnie Symes-Campus Wheelworks 5 Laps 6:24:39
Overall Team Jason Blodgett & Theodore Ruah


Marauders/Spin/Sram 7 Laps 6:05:54




Saturday's weather was beautiful! The trails were ready, the night was dry, then at 8am it rained, and rained a bit more, and got humid, sun! then rained... The story of the day was keep your hat on as long as possible in these ultra-challenging conditions and all must agree approaching the line with a group of champinons this past Sunday was a once in a lifetime experience. Luckily this year no severe storms flew overhead as the handpicked solo & teams hammered through a day of spent parts, flexed quads, mud in the teeth and a big fat plate of pasta among teams from Western New York, Canada, PA, OH & central New York.

Congratulations class winners and all for coming celebrate endurance mountain bike racing! Here's to the dry years when there was nothing but dust & sun in them there trails! A huge thanks to our terrific volunteers and sponsors every year for making this event possible, the amazing vibe and energy to keep 6HOP on the map!



We are very sensitive to the condition and sustainability of our trails pioneered by WNYMBA and local volunteers based on event weekend weather. Post-event maintainence is under way by a terrific group of advocates. We appreciate your support in understanding that we are passionate about our trails.




Results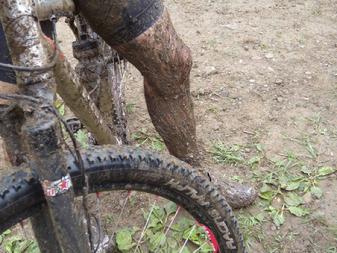 Protect your vital components with Progold lubricants!